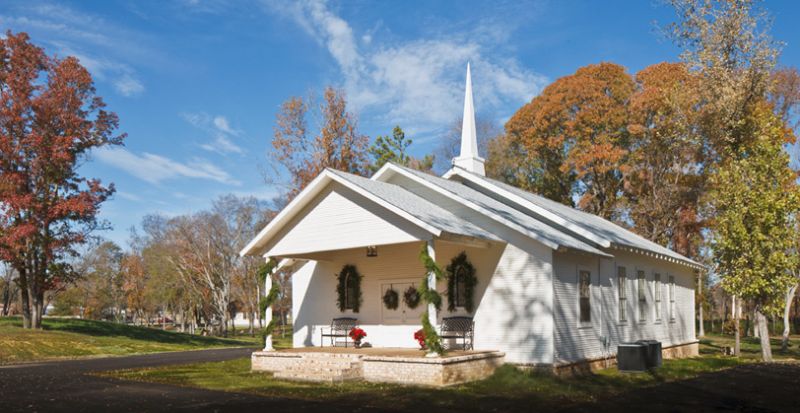 Welcome to Harmony Garden Wedding Chapel
Where the traditions of yesterday meets the promises of tomorrow.
A wedding is a beautiful and joyful occasion. It is one of the most important and exciting events of your life and we want to help you make it a special day to remember. Elegant, traditional, formal weddings or smaller, more unique contemporary weddings can be created to meet the wishes and needs of the bride and groom. Second weddings also call for a special touch. This beautiful historic old church is the perfect setting for you to create the wedding of your dreams. One that will be remembered by you, your fiancé and your friends.
The Past
This old historic church was known as The Pleasant Hill Methodist Episcopal Church South and was established the 31st day of October 1898 in the State of Texas, County of Hopkins, in the community of Nelta.
The Present
Ben Wheeler was named for the community's postman in 1878. Today it has taken art and history to a whole new dimension. Historic murals, unique shopping, dining and music make Ben Wheeler a great location for your wedding if you want to combine history with the present.
Wedding Packages start at $500 with a $200 non-refundable deposit.
For more information, pricing, and availability, please call 903.833.1060 or email benwheelerfoundation@gmail.com!
Plan Your Big Day in Harmony!
Harmony Park
Draped behind the historic chapel is an expansive curtain of East Texas pines for which this region is well known. The wooded park area creates the perfect backdrop for your wedding, engagement photos, and/or bride & groom photos. As an added touch for your special day, a volunteer garden club in the area ensures the flower garden is blooming to perfection.
Bride & Groom's Dressing Rooms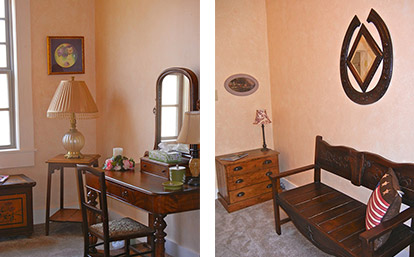 Harmony Garden Wedding Chapel has all you'll need to prepare for your big day including separate bride and groom's dressing rooms. The bridal room has the comforts of home including a vanity for hair and makeup and enough room for the bride and a few in her wedding party to slip her into her dress. The groom's room also offers a nice lounge and dressing area where he and his best man can ready themselves for the big day.
Other Opportunities
If you feel this chapel would be a great venue for another event like family/class reunions, yoga classes, etc. Please contact us and we will work with you to make your event exactly how we imagined it!
For more booking information, please call 903.833.1060 or email benwheelerfoundation@gmail.com